Marxalenes TuTh 18:30 B1 Specific (Teacher Laura O)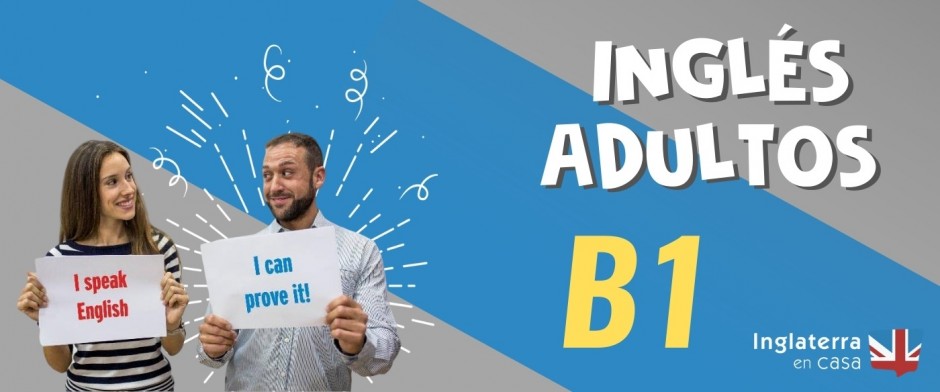 Si representas a un colectivo y quieres inscribir varios alumnos, envíanos tu consulta.
---
49 € (0% IVA)
2. Personal Identification
3. Greetings & Introductions
8. Present Simple vs. Present Continuous
9. Personal Feelings, Opinions & Experiences
9.2: Personal Feelings, Opinions & Experiences Video
10. Writing Skills
10.2: How to write: Emails Video
10.3: How to write: Stories Video
10.4: How to write: Articles Video
13. Regular vs. Irregular Verbs
20. Adjectives -ed vs. -ing
22. Comparison of Adverbs
25. Prepositions of Place & Movement
27. How to practise your reading
32. Past Simple vs. Present Perfect
34. Nouns, Pronouns & Determiners
37. Countable vs. Uncountable Nouns
40. Understanding & Producing Simple Narratives
41. Future (Will / Shall)
43. Future (Present Simple & Present Continuous)
53. Possessive Adjectives & Pronouns
59. Modals 1
59.5: Explanation Video 2
60. Modals 2
60.5: Explanation Video 2
61. Health, Medicine & Exercise
61.5: Explanation Video 2
62. Conditionals
62.5: Explanation Video 2
64. Reported Speech
64.5: Explanation Video 2
65. Active vs. Passive Voice
65.5: Explanation Video 2
67. Entertainment & Media
67.4: Explanation Video 1
67.5: Explanation Video 2
68. Extra Videos
68.8: Formal vs. Informal Language
68.11: Notices & Warnings
Duración del curso: 36h.
Contarás con tiempo ilimitado para completarlo
Tutor personal
Para resolver tus dudas
Curso a distancia
Estudia cuando y donde quieras
Laura O
Hello!
My name is Laura and I'm from a town called Harrogate in the North of England, near Leeds and York. I'm an English teacher and I have been working and living in Valencia for 3 years now. I love living here because of the weather, the food, the friendly people and the relaxed way of life.
In my free time, I enjoy swimming, cooking, travelling and hanging out with my friends. My mum and dad live in England but they love travelling and coming to visit me in Valencia. I also have one older sister, who lives in Australia, and lots of cousins, aunties and uncles.